Being a mother, I am pretty familiar with those every day struggles that we do to make our kids eat. No matter how perfect a cook you are, veggies will always make them go crazy. As if, nothing is worse than a piece of olive or spinach on their plate. But, we moms can't let it go like that. So, what can be done? Convince your kid that vegetables can be tasty too. Trust me, even a vegetable recipe can be yum and delicious.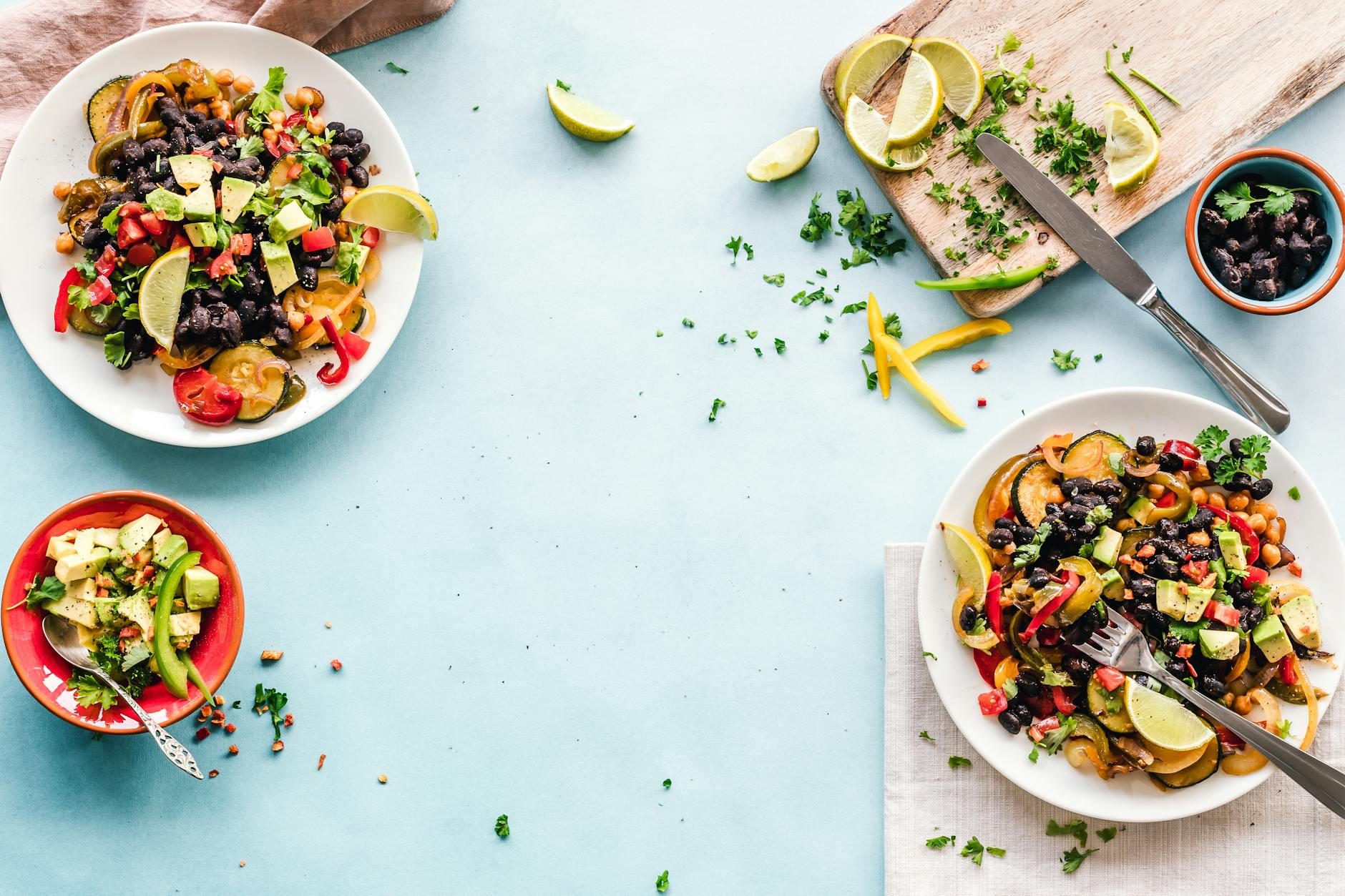 This, my friends, is the key to healthy living. When it is delicious, they will eat. When it is bland and boring, they will grow up thinking that is how vegetables simply are and will never eat them because of it. Time to change that with these to delicious vegetable recipes.
Vegetable Recipe With Stuffed Peppers
This takes a little time to prepare and uses a little mushroom but really makes standard peppers into an absolute treat.
Ingredients
2 sweet peppers
Some grated cheese
Some cooked rice, any kind is fine
Handful of mushrooms
One clove of garlic
Half a minced onion
Preparation
Start by cutting your peppers in half and getting rid of the seeds inside. Make sure you leave the green stem bit in though, or your stuffed bits will all fall out later. Put these in the oven and cook on medium for about 10-15 minutes while we get the stuffing ready.
Cut the mushrooms into really small bits, then fry them with the garlic for a little while. Throw your cooked rice in about a cup or two, and mix it all together thoroughly. When that's warmed up, take the peppers out and stuff them with the rice and mushroom mix.
Put them in the oven again and warm-up.
When they're done, it's time to take them out, sprinkle a little grated cheese on top, and finally grill them to get the cheese golden and the top layer of stuffing nice and crispy.
Gorgeous, and while not the healthiest vegetable recipe in the world, it is a good start into the world of delicious vegetables. Move on to the next recipe another day when you are ready for more!
Stir Fry Vegetables
Trust me your kids will keep drooling for this simple yet tasty vegetable only stir fry recipe.
Ingredients
1 oz of peanuts
2 tbsps brown sugar
7 oz of Chinese noodles
7 oz of broccoli
1 lb whole chestnuts
7 oz of green beans
200g of potatoes
2 onions
2 cloves of garlic
1 piece of ginger (get from the Asian supermarket)
1 tbsp of vegetable oil
6-10 tbsp of soy sauce (low fat/low salt variety is fine)
Preparation
Peel the peanuts if needed, then add the sugar to a saucepan and caramelize them. Pre-cook the noodles according to the instructions on the packet, usually just in boiling water for less than 5 minutes.
Wash and chop all the vegetables, and strain the chestnuts. Peel and slice the onions, peel and crush the garlic, then peel the ginger and dice it. Pretty standard stuff really, but your kids will love helping.
Next, heat the oil in a big wok, and throw all the various vegetables in. You can't really go wrong here. When they're suitably done, stir in the strained noodles and chestnuts, and mix around thoroughly. Finally, season with the soy sauce and peanuts, and serve.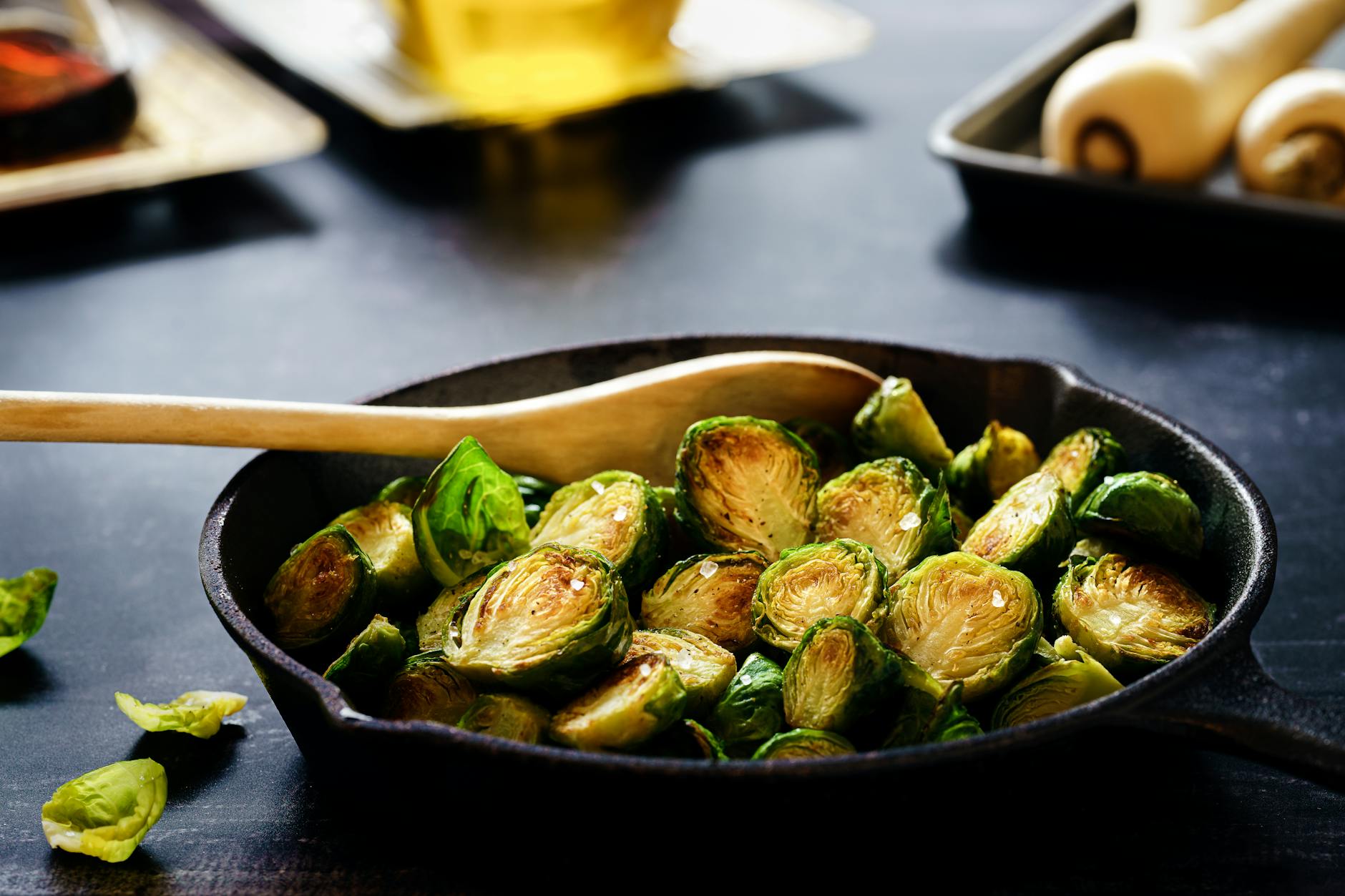 Simple, yet delicious, and no meat involved! Who knew vegetables can be so deliciously good?